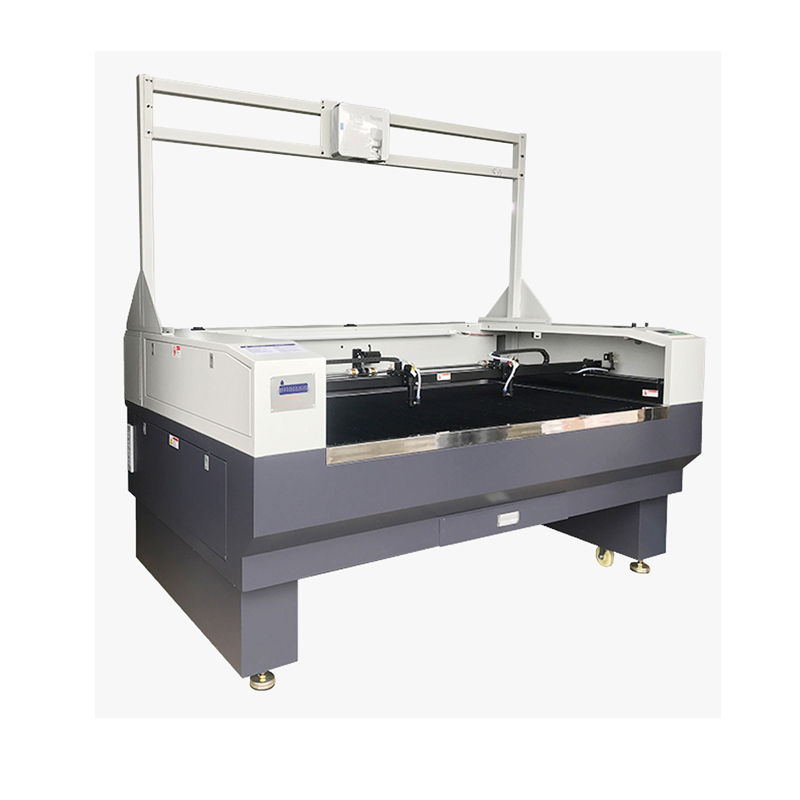 CO2 Lazer Cutting Machine
Model : FS1600
Machine characteristics
1. We adopt internationally advanced DSP control technology, initiate the industry-leading function of continuous rapid curve cutting and minimum machining path optimization, improving the work efficiency greatly.
2. Automatically compensate light attenuation during the working process, ensuring that the cutting effects are consistent in different areas; It can also improve the work efficiency through the control software design for fast cutting and the buffer function of high-speed motion.
3. We adopt the separated lower and upper suction systems. The lower unit is located under the platform work board to make it form negative pressure ensuring that the process materials are fixed in the work board; the upper unit can move together with the cutting head ensuring that the dust and smoke produced by cutting can be sucked, finally making sure the materials surface is clean and the precision is high.
4. Professionally solve the problem of high scrap rate if the soft materials deform then they can't fit the position.
5. It can position the pattern the most precisely and intuitively through projection and the projection line's color can be changed according to the product color, so that the worker can work easily and improve work efficiency. For example, the worker can finish cutting about 600 pairs manually working 10 hours per day, but the projection positioning laser cutting machine can cut about 1000-1200pairs. It also can save all kinds of cost such as electricity, salary, machine, etc. If cuttingby projection position, the worker only needs to operate in computer when changing different size of materials, it doesn't need to change pattern film and paper, saving consumable items cost. The laser machine can be separated, so there is no demand for the land; single head and double head are available, so that the customers can choose different type of machineaccording to his requirements.
Technical Parameters
| | |
| --- | --- |
| Processing Area | 900 x 600MM / 1200 x 800MM / 1300 x 900MM / 1600 x 800MM / 1600 x1000MM |
| Engraving Speed | 0-36000mm/min |
| Cutting Speed | 0-64000mm/min |
| Laser Power | 80W/100W/130W/150W/180W |
| Resolution Ratio | 0.0064mm |
| Min Shaping CharacterChinese character | 2*2mm |
| Letter | 1*1mm |
| Power Supply | AC220±10%, 50HZ |
| Location Precision | <0.01mm |
| Gross Power | =<3000W |
| Operating Temperature | 0°C-45°C |
| Operating Humidity | 5%-95% (Free of condensed Water) |
| Graphic Format Supported | PLT, AI, DXF, BMP etc. |
Application Industry:
3D flyknit upper, 4D upper, printing upper, 3D art ware, shoe, etc.
Application Materials:
All non-metallic material, such as leather, cloth, woolen, double color board, paper, acrylic, resin, thin ABS board, organic glass, bamboo ware, etc..